Our Heritage and the Award in the United States of America
OUR HERITAGE
The Duke of Edinburgh's International Award was founded by HRH The Duke of Edinburgh KG, KT in 1956, in conjunction with Kurt Hahn, the German educationalist. Both were concerned that young people's development was lacking in certain key areas, and they resolved to create a program that would be a 'do-it-yourself kit in the art of civilized living'.
The subsequent spread of the Award across the globe is testament to the universal appeal of the program, and the vision of its founder. However, even HRH admits that this took him by surprise: "When the first trial of the Award was launched in 1956, no one had any idea quite what would happen. It was an instant success, and the Award has been growing and expanding worldwide ever since."
The Award is now delivered in more than 130 countries worldwide, reaching over one million young people annually and over five million Awards achieved since 1956.
The Award in the USA
The vision of The Duke of Edinburgh's International Award USA is to inspire and
empower young Americans, from all backgrounds and communities, to challenge themselves and exceed expectations. Our ambition is to reach one percent of the youth population, or 470,000 young people, in the USA by the year 2026.
To achieve our goal and transform the lives of young people across the USA, we aim to collaborate with established youth serving serving organizations and schools, train and deploy dedicated and highly skilled community volunteers and engage the strategic support of individual and corporate stakeholders.
Our Leaders
Our Board
Award USA Board Membership:
Nichelle S. Carr, President
President, West City One Studios
Jim DiBiasi, Secretary/Treasurer
President, 3D Communications
Anne Wallestad
CEO, BoardSource
Ben Morris
Director of Finance, The Duke of Edinburgh's International Award Foundation
Amber Kennelly
Chief Human Resources Officer, HUB International Limited
Richard Pinola
Principal, Fortuna Capital Advisors, LLC, Investment Counselors
Ryan Ruskin
President & CEO, The Ruskin Group
Board Members Emeritus:
Gregory Belton
Michael Clarke
Rick Gulliver
Honorary Board
Stephen Bridges, LVO
Managing Director, Grant Thornton
Kim Katz
Senior Financial Advisor & Principal, Private Wealth Management, AB Bernstein
David Hryck
Partner, Reed Smith
Matt Mitchell
Partner, Morse, Barnes-Brown, & Peddleton, PC
Daniel Singer
Founder & CEO, Filthy Foods
Our Staff
Elizabeth Higgins-Beard, MPH
Chief Executive Officer
ehigginsbeard@usaward.org
312-600-9118
Elizabeth has led teams for over 20 years in agencies empowering youth and families. Prior to joining the Duke Of Edinburgh's International Award she held executive management positions at a grassroots resource center covering DuPage County Illinois and steered the dynamic growth of a highly acclaimed youth agency in Chicago. She manages large volunteer staffs and strategically grows organizations through all development facets. Known for her catalyzing input, community friend-raising, ability to activate teams, and fundraising, she leads organizations to new levels of program quality. Her teaching extends from the Dominican Republic to inner-city Detroit to Chicagoland. She earned her Masters of Public Health at the University of Michigan. She is a past co-founder of the Northwestern University, Alliance for Research in Chicagoland Communities. Elizabeth is also a past Drake University National Alumni Board member and Regional President, Arts DuPage Steering Committee founder, and IRB reviewer for Northwestern Medicine. She currently is an active volunteer to the Girl Scouts of Chicagoland and Northwest Indiana, Boy Scouts Three Fires Council, as well as active in several civic and social justice programs. She spends much of her free time with her family in outdoor recreation activities including camping, trail running and hiking trips, cross country skiing, and canoeing.
Lisa Metzger-Mugg, PhD
Vice President of Program and Operations
lmetzgermugg@usaward.org
312-265-1133
Lisa Metzger-Mugg has a proven track record of innovative leadership with over 20 years of experience in program strategy, research and evaluation, finance, human resources, operations, and expanded engagement of stakeholders at a number of educational institutions. Prior to joining Award USA, she spent ten years at Northwestern University where she led strategic planning, institutional research, budget and resource allocation, divisional communications, and planning of several Board of Trustees committees. Prior to Northwestern, she led the Research and Evaluation unit at the City Colleges of Chicago and conducted clinical research at Johns Hopkins University. She received her bachelor's degree from Valparaiso University, her master's degree from Johns Hopkins University, and her Ph.D. from Loyola University Chicago. She also teaches graduate students at the School of Education and Social Policy at Northwestern University where her research area is in improving educational pathways and outcomes for marginalized and at-risk students.
Raha Dempsey
Program Officer
rdempsey@usaward.org
312-763-2087
Raha is a former educator and advocate with passion for equity and youth development. She brings experience in strategy, program development, and relationship management from her previous work as an educational consultant for a high need district outside Los Angeles, a member of the leadership team in an organization focused on college and career readiness programs for high school students, as well as a middle school teacher. Raha has a Masters in Urban Education Policy from Brown University and is a graduate of the University of Missouri with degrees in Journalism and History. She's currently on the board of New Leaders Council Chicago Chapter and sits on two Local School Councils as Community Representative.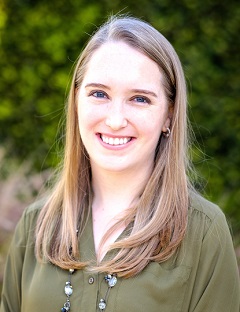 Jennifer Power, MPP, MAT
Program Officer
jpower@usaward.org
213-267-4441
Jenny brings to Award USA ten years of experience in the education sector and a skillset rooted in instructional practice, strategy development, data analysis, and program management. Previously, she worked at a national foundation supporting grantmaking to teacher and school leader training and development, with a focus on project based learning and innovative school models. She also coordinated the development and launch of an organization-wide evaluation framework and comprehensive grant reporting system. Jenny has experience as a nonprofit coordinator and a high school teacher, and is deeply committed to educational equity and expanding opportunities to learn outside of the traditional classroom setting. Jenny earned an MPP from the University of Southern California, an MAT from Dominican University of Illinois, and a BA from the University of California, Berkeley.